Created on 4 Nov. 1996
---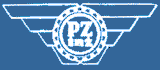 In 1934 Panstwowe Zaklady Inzynierii - PZInz (National Engineering Works, see the story on CWS) undertook the construction of a luxurious car, which could eventually replace expensive imports, for government and army officials. The project team led by Kazimierz Studzinski designed and completed the first prototype chassis in only five months.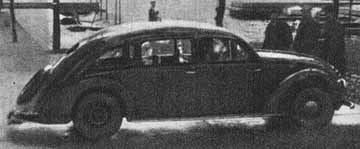 This modern and very simple construction, done by Mieczyslaw Debicki and Aleksander Rummel, was based on a central frame consisting of two parallel C-profiled beams, very close to each other. The fully independent suspension, identical in front and rear, incorporated characteristic, very long longitudinal torsion bars as springing elements. These bars were attached to the frame in its central section through levers, which made the suspension hand-adjustable from the inside of the car, depending on the load or driving conditions. The car was called the Lux-Sport (or simply L-S). In its pre-prototype version it was temporarily equipped with a six-cylinder Fiat 121 engine (specially tuned for higher output) and a wooden open tourer body for road tests. Extremely good driving features and smooth handling of the car encouraged the PZInz team to further their efforts.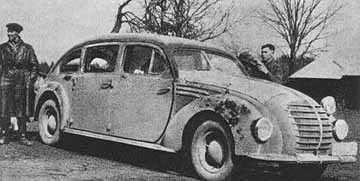 In 1936, a new 3,8 litre V8 engine was constructed by two vigorous engineers: Jerzy Dowkontt and Jan Werner. The unit was factory coded as "Type 405". It produced 95 HP at 3600 rpm and combined with electromagnetic "Cotal" gearbox, propelled the vehicle up to a reasonable maximum speed of 125 km/h (see Type 405 Motor for photographs and more details about the power unit). The "final touch" was the avangard, streamlined steel (5-7 person limousine) bodywork with headlamps integrated into the fenders, designed by Stanislaw Panczakiewicz (see CWS). The same (1936) year mechanical components for another 3 cars were also manufactured and at least one complete chassis was made out of them. The reliability of the Lux-Sport was proved during over 100 000 km of test driving in 1937 and 1938. Another chassis was a sensation at The Mechanical and Electrical Industrial Exhibition in 1936 at Warsaw.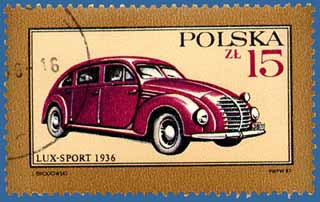 However, this modern and beautiful car never went to production. Government orders for the L-S were never received and plans for launching the car onto the market in 1941 were frustrated by World War II. The only complete Lux-Sport ever built was lost. The chassis, however, survived the war, almost forgotten in the PZInz branch at Ursus. Now it can be seen in Muzeum Techniki (Technical Museum) at Warsaw.
---
Acknowledgements/notes:

Images made by Stanislaw Panczakiewicz (the only available) are copied from the book "Dzieje samochodu" by Witold Rychter. The same book combined with "Polskie konstrukcje i licencje motoryzacyjne w latach 1922-1980" by Aleksander Rummel were the main sources of the information presented above. I'm not the official representative of any of the parties mentioned in the entire text.

Thanks to Rob Coleman for providing a scan of his Lux-Sport stamp.
Copyright &copy Dariusz Piecinski & Bolko Rawicz, 1996.
---